HTH™ Experts in Clean Water
HTH™ is the world leading  brand of Calcium Hypochlorite. HTH™ Chlorine, as it is most commonly referred to in Malta, is a chlorine donor which is mostly used for the water treatment of private and commercial swimming pools and water parks.  It is also used in industrial applications for the control of bacterial growth in various situations. HTH™ Chlorine is available in Malta in 25 kgs. de-dusted granular drums; 45kgs. briquettes  for use in HTH™ Easiflo Chlorinators; and 300g plastic coated, slow-releasing sticks.  Given that the chemical parameters of the water are set to the required level, HTH™ Chlorine will give outstanding results.  With the help of an adequate filtration system, HTH™ Chlorine will enable the user to easily obtain safe and amazingly clear water in his pool.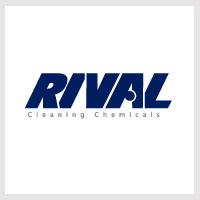 Rival™ Cleaning Chemicals
Rival Chemicals Ltd is a leading designer and manufacturer of commercial and industrial cleaning and hygiene products.  The company creates innovative cleaning systems that help meet the ever increasing demands for cleanliness and hygiene. The company's products serve a wide range of commercial and industrial sectors from the smallest fast food outlets to the largest hotel and food processing businesses.  Rival Chemicals ltd supply the very best in cleaning products accompanied by dedicated commercial and technical customer care.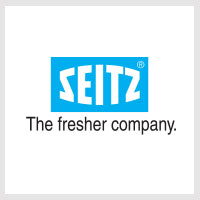 Seitz™ The Fresher Company
Seitz™ is a German chemical company of worldwide reputation within the field of professional textile cleaning, care and hygienic applications.  The manufacturing programme includes all products required for modern textile care.  For more than 120 years, Seitz™ have been developing products, procedures and techniques for national and international use in their own laboratory and at field sites of practical application. Seitz™ expert staff members are at the disposal of customers and are constantly engaged in solving problems and implementing new procedures and products.  Quality, service, reliability and reputation are the hallmarks of the company.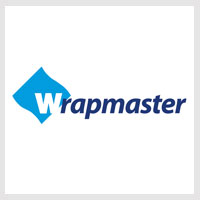 Baco Wrapfilm™ is Europe's leading supplier of branded clingfilm, aluminium and baking paper products.  Supplying to the catering industry, the company is behind the catering brands Wrapmaster™ and Caterwrap™ as well as Baco™ and Bacofoil™ brands.  The company exports to over 33 countries worldwide giving it a wealth of experience in the industries served.  The company is the producer of the Wrapmaster™ range of refillable dispensers which provides a hygienic, safe, cost effective and simple way to dispense food wraps.  This product is fast growing in popularity with the catering trade in Malta.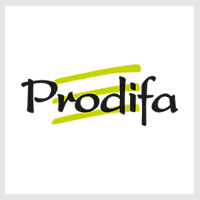 Prodifa is a French company primarily engaged in the development of perfume and deodorization products. It offers a wide selection of products including automatic or manual dispensers as well as fragrances and aerosols. It currently exports to and distributes its products to more than 30 countries. Prodifa's selection of high-end products are constantly evolving making it a true leader within its market.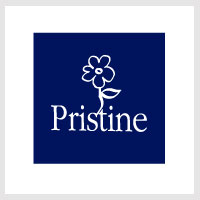 Pristine Paper Products Ltd. is a manufacturer of high quality tableware mainly intended for the catering and hospitality industries.  The company specializes in the production of bespoke printed napkins from its Malta based printing and production plant. The paper napkins are produced in 23cm cocktail, 30 cm luncheon serviettes and the 40cm dinner serviettes which can be supplied either quarter or eight fold.  The company also produces Premier napkins which have a more exclusive look and feel.  This range is growing in popularity and is currently being supplied to many best known hotels and restaurants throughout Malta.